IMFL-1510 Telescopic Bar, Flashlight Illumination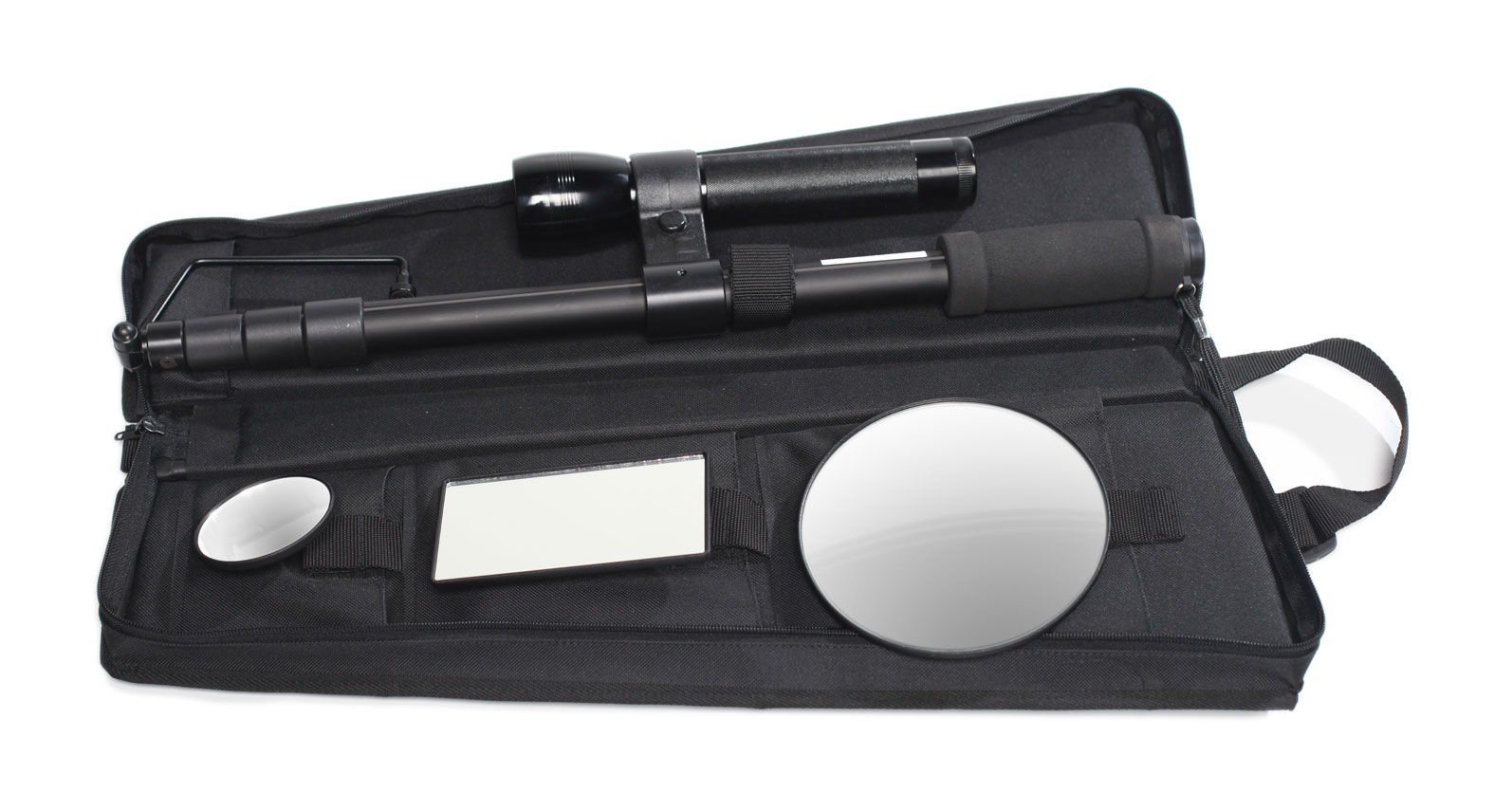 The mirror kit is designed for visual inspection of inaccessible places, including in poor lighting conditions;
in engineering systems for various objects status examination;
in customs clearance when solving problems and controlling passenger and freight transport;
in the aftermath of emergency situations (examination of debris, inaccessible areas);
for inspection of public utilities (wells, lifting equipment, sewers, etc.);
during the inspection and maintenance of vehicles;
for special operations of emergency and security services.
Inspection kit consists of four section ergonomically designed robust telescopic bar with mounted flashlight bracket. Handle is covered with the insulating material. Kit includes aluminum 2D flashlight, three glass mirrors and a carrying bag.

Inspection mirror telescopic bar lenght and mirrors sizes can be made according to customer requirements.
---