ST-121 Test Signal Generator TSCM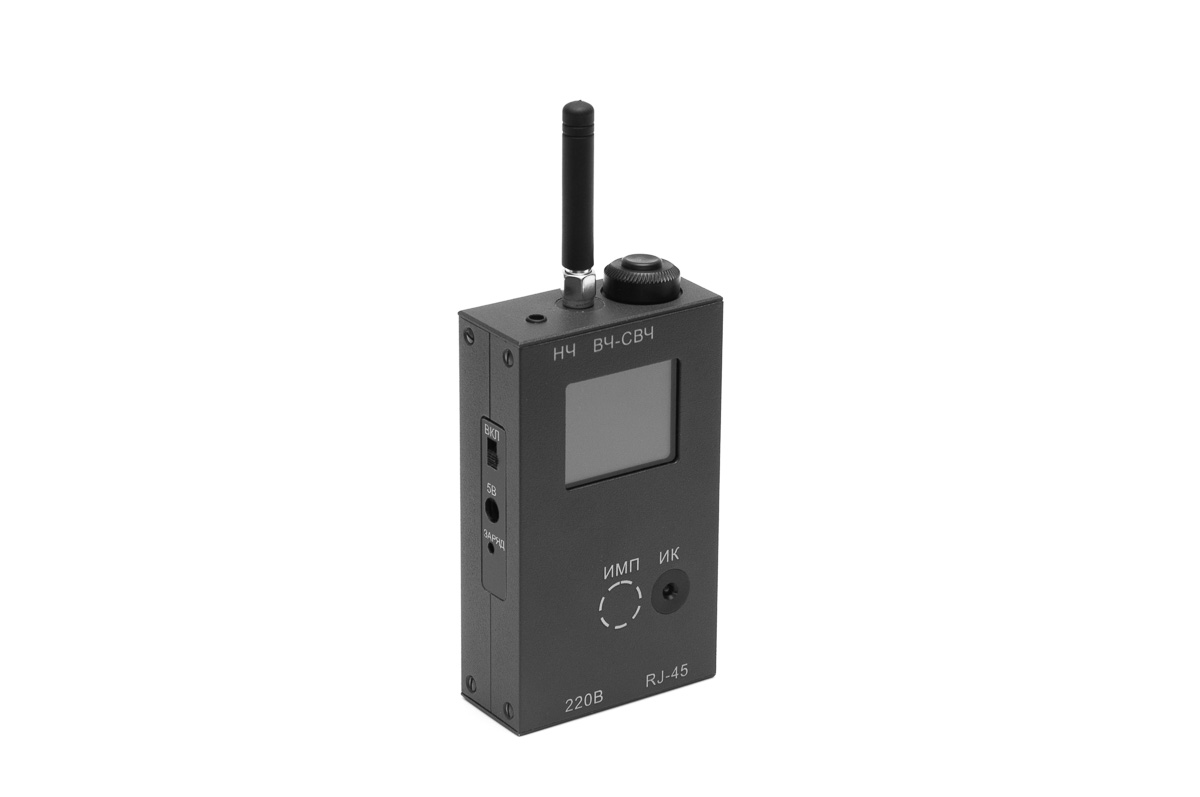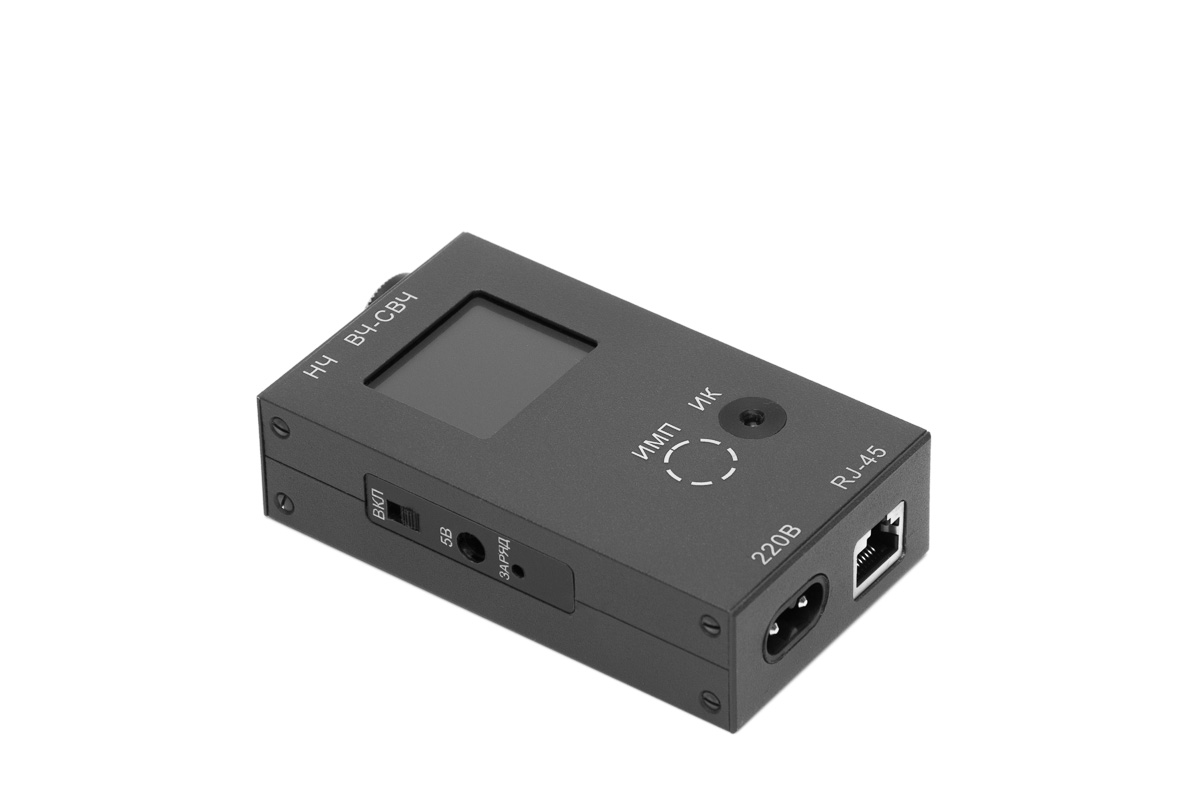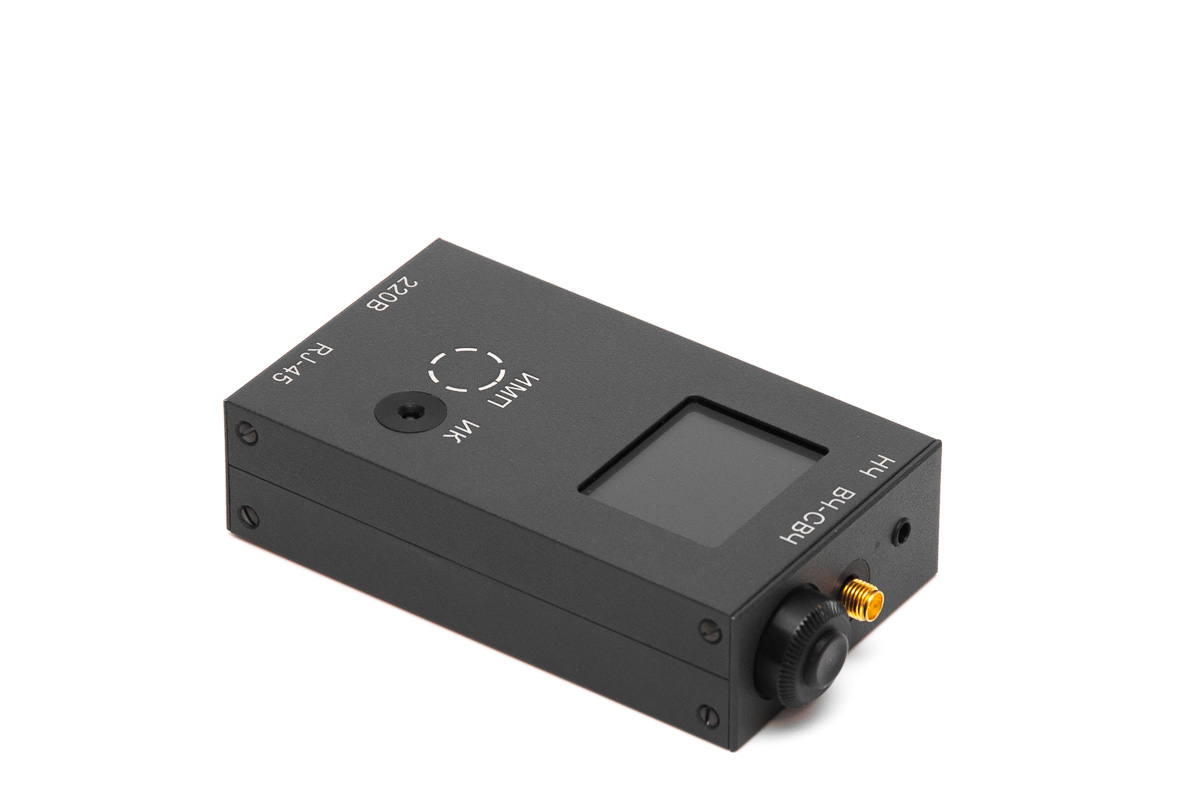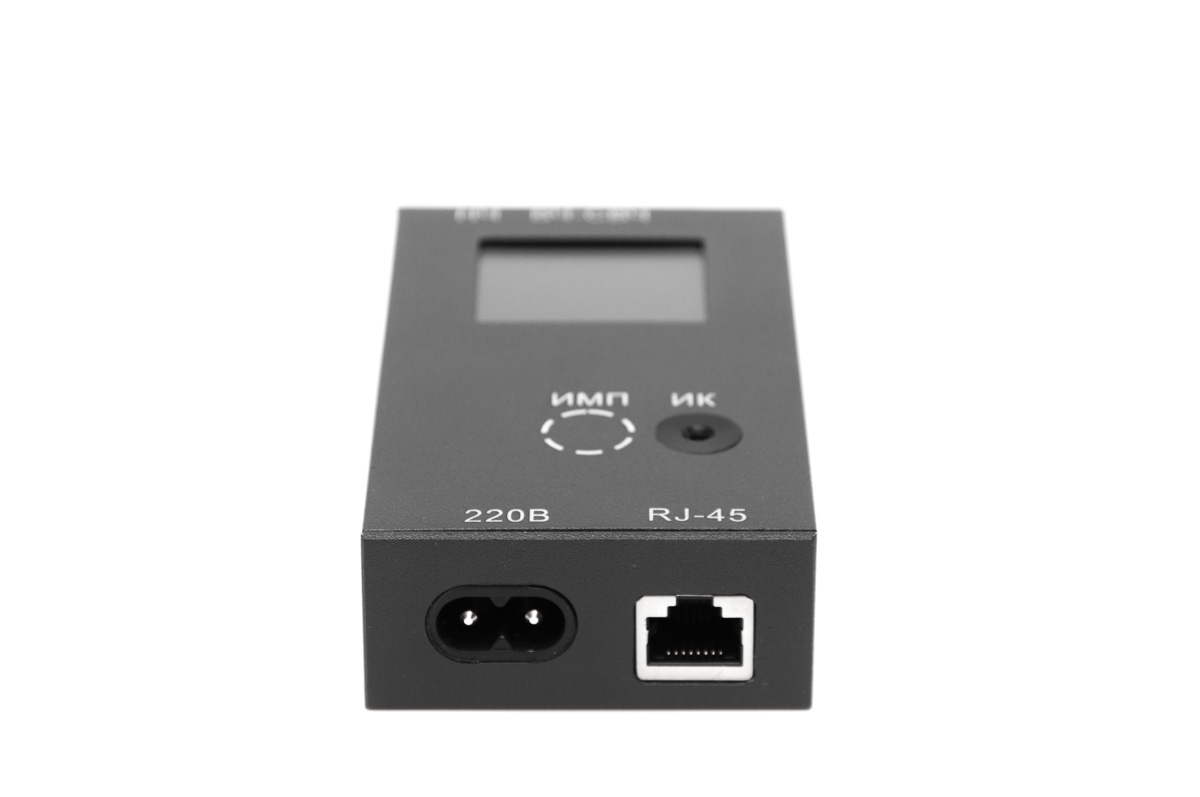 ST-121 Test Signal Generator TSCM
Signal Generator TSCM ST-121
Training Signal Generator ST-121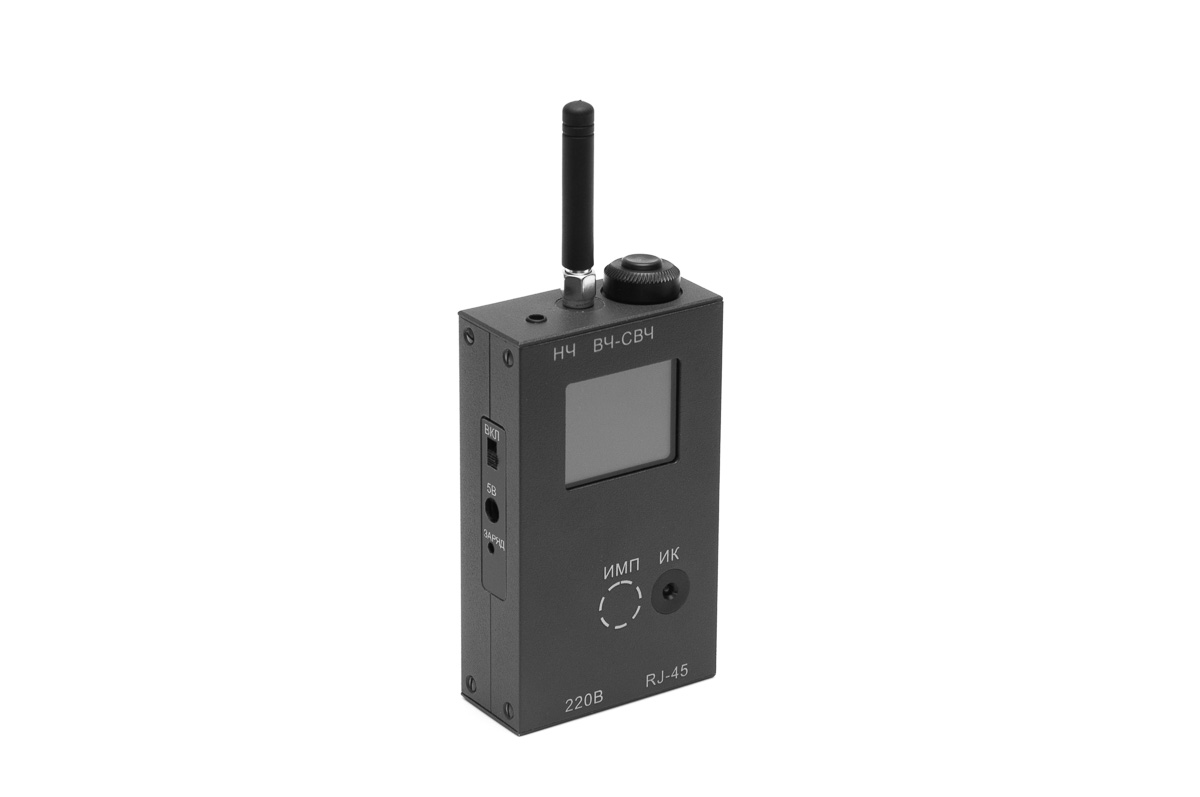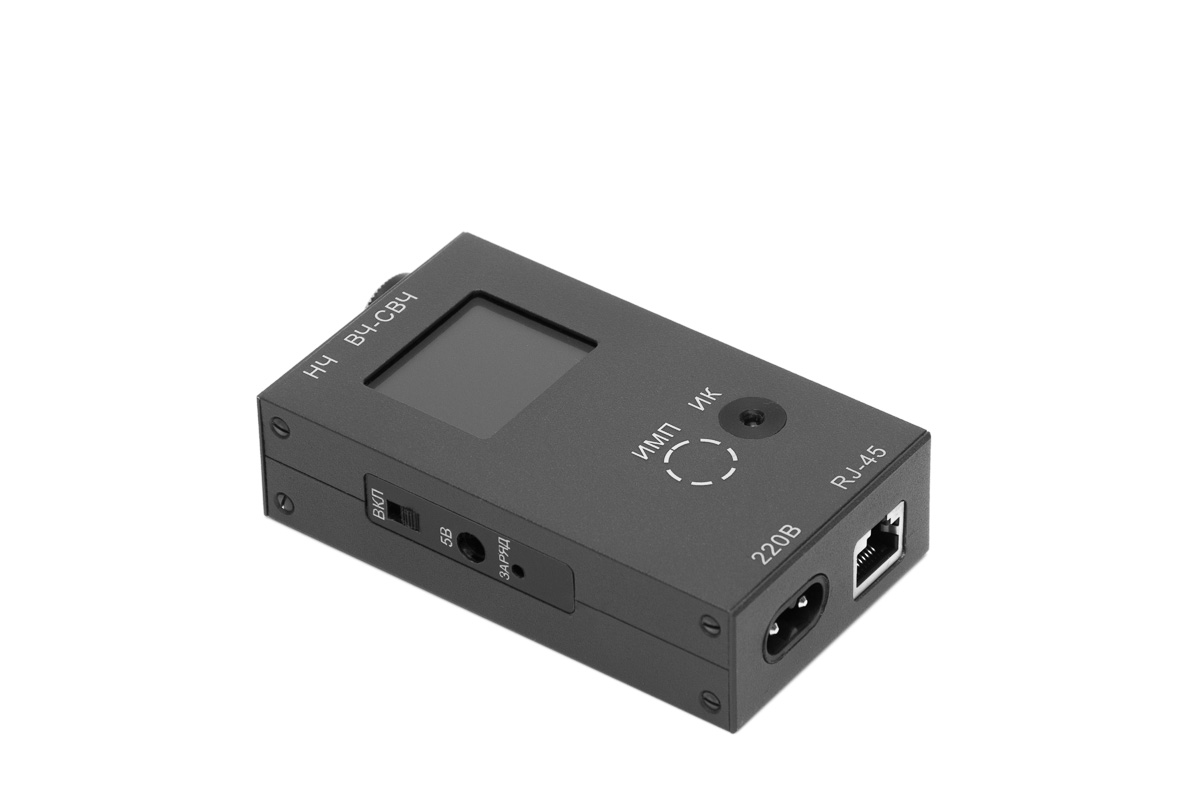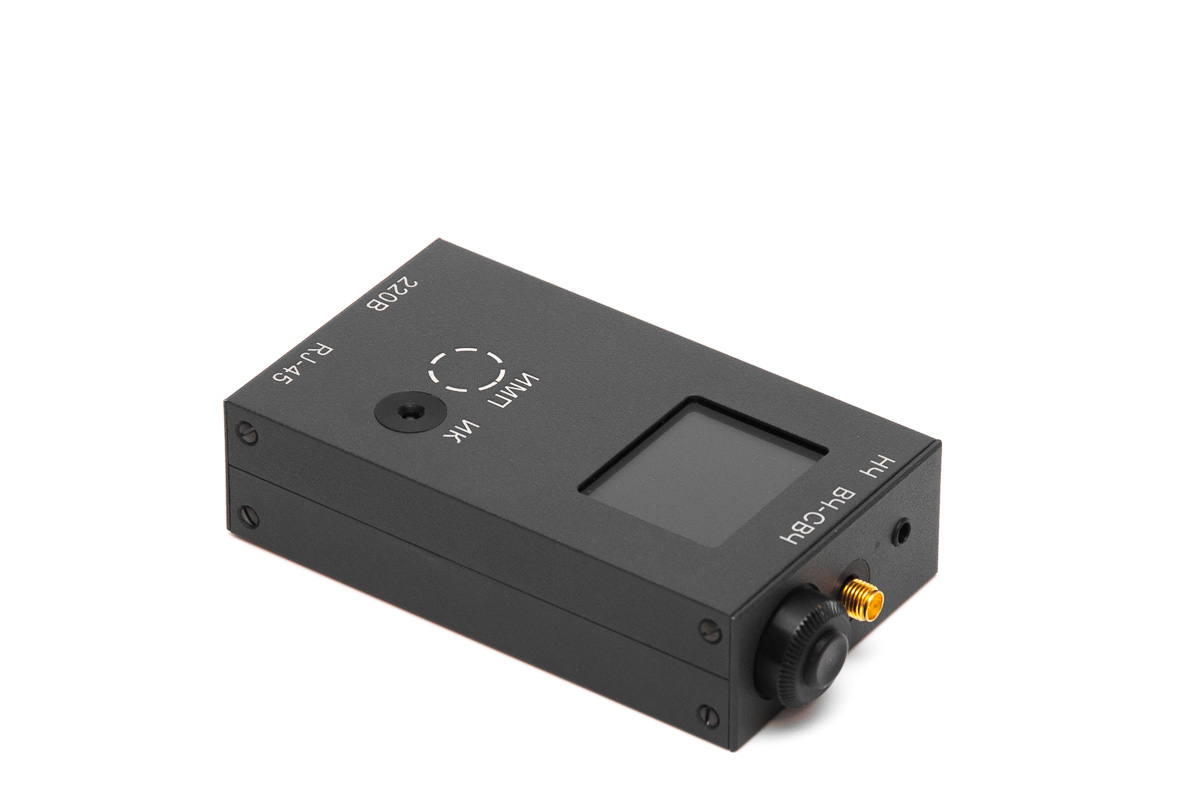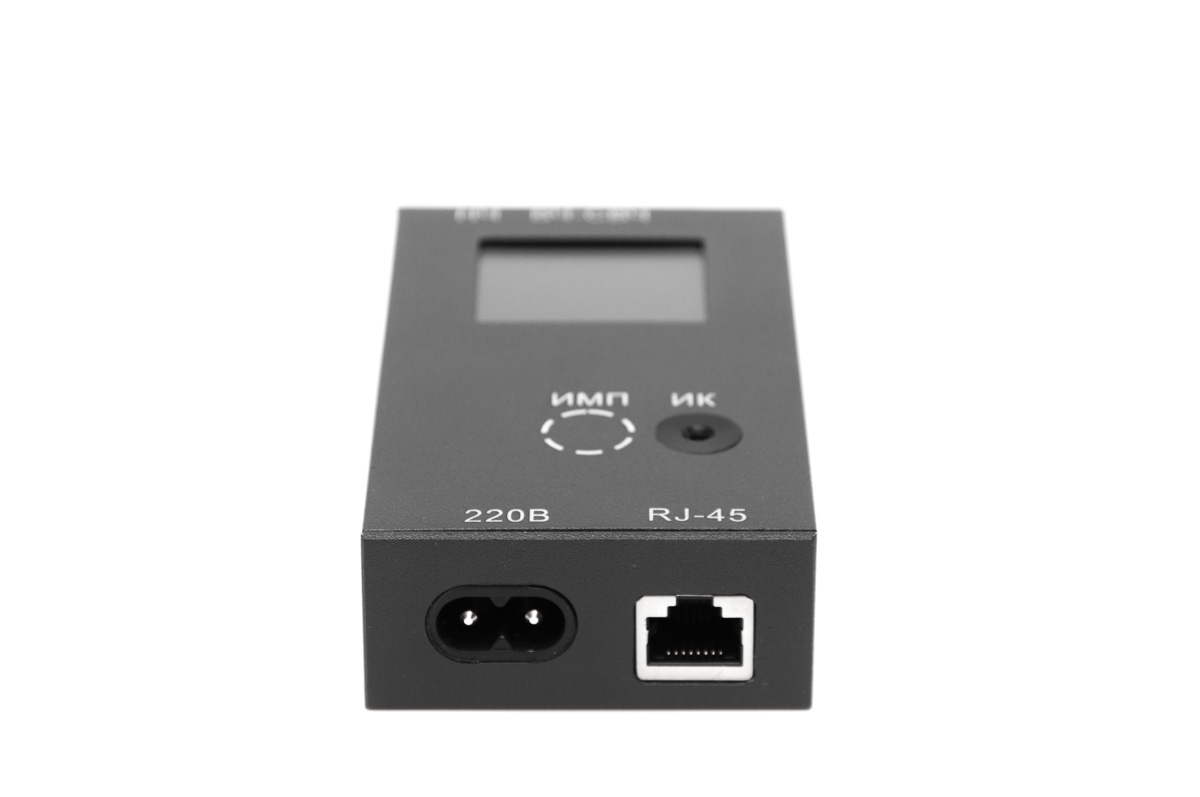 ST-121 test signals generator description:
Signal generator ST-121 is intended to imitate operation of most common bugging devices, such as:
RF transmitters;
Information transmission over 220V mains lines;
Transmission over wires;
Optical channel;
Ultrasonic;
Device ST-121 can also imitate electromagnetic interference and noise from electronic devices such as solid-state audio recorders and cell phones (TEMPEST applications).
ST-121 application areas:
Training personnel responsible for TSCM activities;
Testing TSCM equipment functionality;
Laboratory measurements;
ST-121 key features:
Complete RF signal generator in a wide frequency range: 0.01-20MHz and 100-6000 MHz.
Self-powered from internal rechargeable batteries.
Stand-alone operation. PC is not required.
Small dimensions, highly portable.
Robust design.
ST-121 signals generation capabilities:
Radio signals with user-defined frequency in 100 – 6000 MHz range. Operator controlled variable output power. AM, FM, FHSS, DSSS and PULSE modulated signals.
Signals imitating data transmission standards (GSM, DECT, BLUETOOTH и WLAN).
HF and LF signals in the 220V main power lines and RJ-45 low current lines. AM, FM and PWM modulations.
IR signal with LF signal modulation and a possibility to select a subcarrier frequency.
Sound and ultrasound signals with user-defined frequencies or a selected octave and third-octave filter frequencies. (Direct connection of speakers to the ST121 output socket is available).
Low-frequency magnetic field.
Examples of few ST-121 user interface screens:
ST-121 technical characteristics:
"HF/SHF" socket
Frequency range, MHz
100-6000
Frequency-tuning step, kHz
10, 100, 1000, 10000, 100000
Signal level, dBm
from -42 to +14*

Stray harmonics, dBm

@ 100-200MHz

@ 200-700, 1100-1500MHz

@ 800-1000, 1600-6000MHz

-15

-45

-30

Signal
Sinusoidal, DSSS, FHSS, PULSE
Modulation
AM, FM
Data transmission standards imitation
GSM, 3G, DECT, WLAN, BLUETOOTH
Modulation frequencies, kHz

0.5; 1; 5; 15;

АМ depth, %
70
FM Deviation, kHz
5, 20, 100, 300, 600
Nonlinear distortion of modulating signal, no more than, %
15
Bandwidth of Hopping, MHz
1, 6, 10, 20, 50, 100
Number of Hopping Channels
25, 50, 125, 250
FHSS frequency of hopping, Hz
1, 2, 4, 8
DSSS bandwidth, MHz
0.3; 0.5; 1; 2; 4;
PULSE Signal transmission time, sec
0.0001 - 99
PULSE Signal accumulation time, sec
0.01 - 5999
* Variation range depends on signal frequency and selected standard
"RJ-45" socket
Frequency range, kHz
0.01-20000
Maximum signal amplitude, V
3.5
Modulation
AM, FM, PWM
Modulation frequency, kHz
0.5, 1, 1, 5, 15
АМ depth, %
15
FM Deviation, kHz
5, 20, 100, 300
The frequency of the PWM signal, Hz
1, 10, 40, 100
Duty cycle
1, 5, 10
"220V" mains socket
Frequency range, kHz
30-20000
Maximum signal amplitude, V
3.5
Maximum input voltage, V
380
Modulation
FM, DSSS
Modulation frequency, kHz
0.5, 1, 1, 5, 15
Distortion, kHz
5, 20, 100, 300
PRF, Hz
1, 10, 40, 100
Duty cycle
1, 5, 10
"IR" emitter
Wave length, nm
940
Subcarrier frequency range, kHz
0.01- 5000
Stray harmonics, dBm
30
Output power, mW
0.5
Modulation
AM, FM, DSSS
Modulation frequency, kHz
0.5, 1, 5, 10, 15
АМ depth, %
15
Distortion, kHz
5, 20, 100, 300
PRF, Hz
1, 10, 40 and 100
Duty cycle
1, 5, 10
"LF" socket
Socket
Symmetrical
Frequency range, kHz
0.01-120
Maximum output power, W
0.7 (power supply),
0.3 (internal battery)
Power levels, %
7.5; 14; 20; 32; 50; 65; 80; 100;
Impedance, Ω
8
Frequency-tuning step, kHz
1, 10, 100, 1000
Octave filters frequency values, Hz
32, 63, 125, 250, 500, 1000, 2000, 4000, 6000, 16000, 31500 63000
Third octave filters frequency values, Hz
32, 40, 50, 63, 80, 100, 125, 160, 200, 250, 315, 400, 500, 630, 800, 1000,
1250, 1600, 2000, 2500, 3150, 4000, 5000, 6300, 8000, 10000, 12500, 16000,
20000, 25000, 31500, 40000, 50000, 63000, 80000, 100000,
Nonlinear distortion, no more than, %
1
Modulation
AM, FM, DSSS
Modulation frequency, kHz
0.5, 1, 1, 5, 15
АМ depth, %
15
Distortion, kHz
5, 20, 100, 300
PRF, Hz
1, 20
Duty cycle
1, 5, 10
Magnetic field emitter «MF»

Equivalent magnetic moment of magnetic field source with frequency 1kHz, A*m2

@ 100% of power

@ 7.5% of power

2*10-4

2*10-5

Power
Power supply
Li-Polymer battery, 2.2A/h or 220V power supply
Max current consumption, mA
500
Main module dimensions, mm
110x60x28