ST-031M Multifunction TSCM device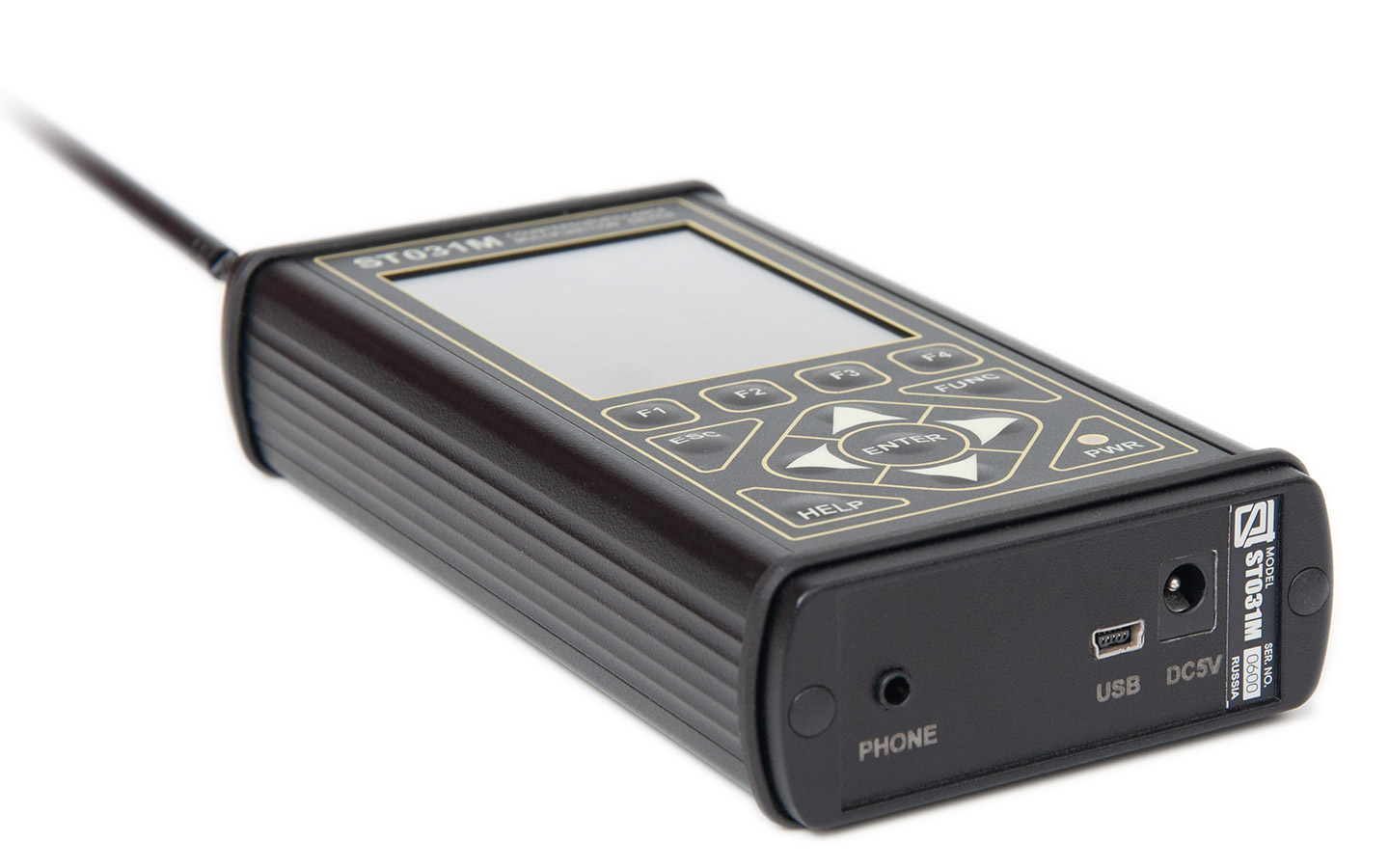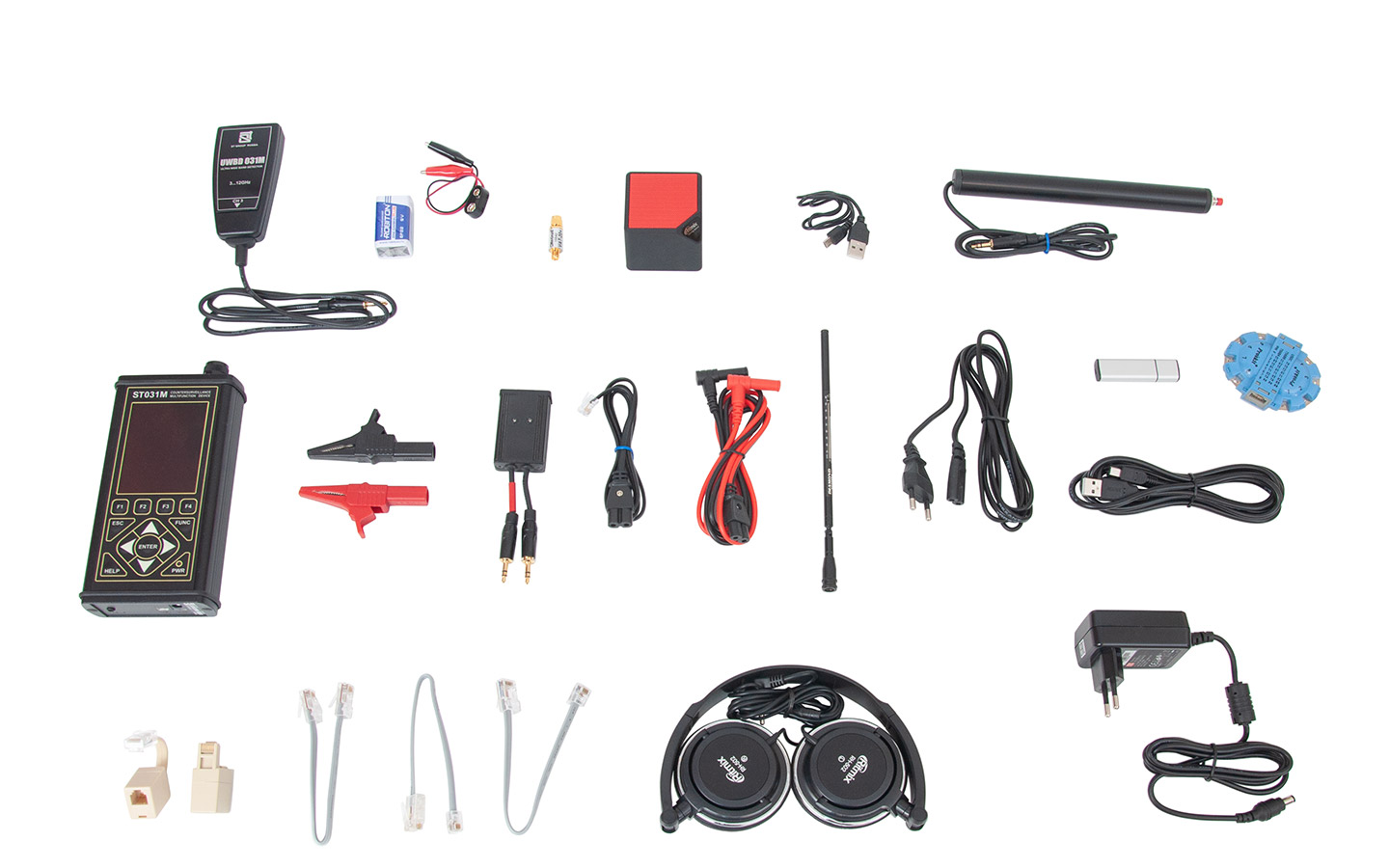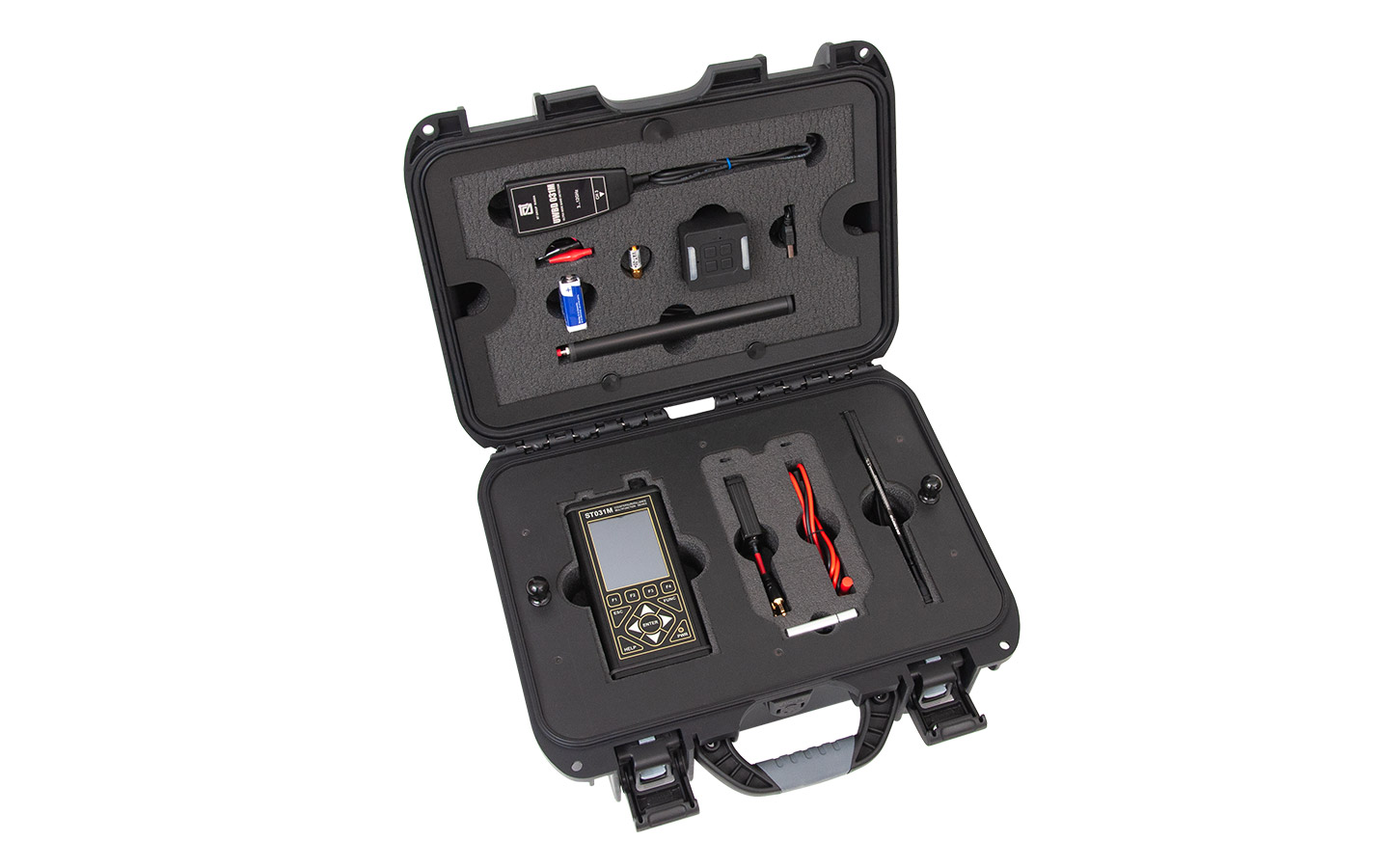 ST-031M Multifunction TSCM device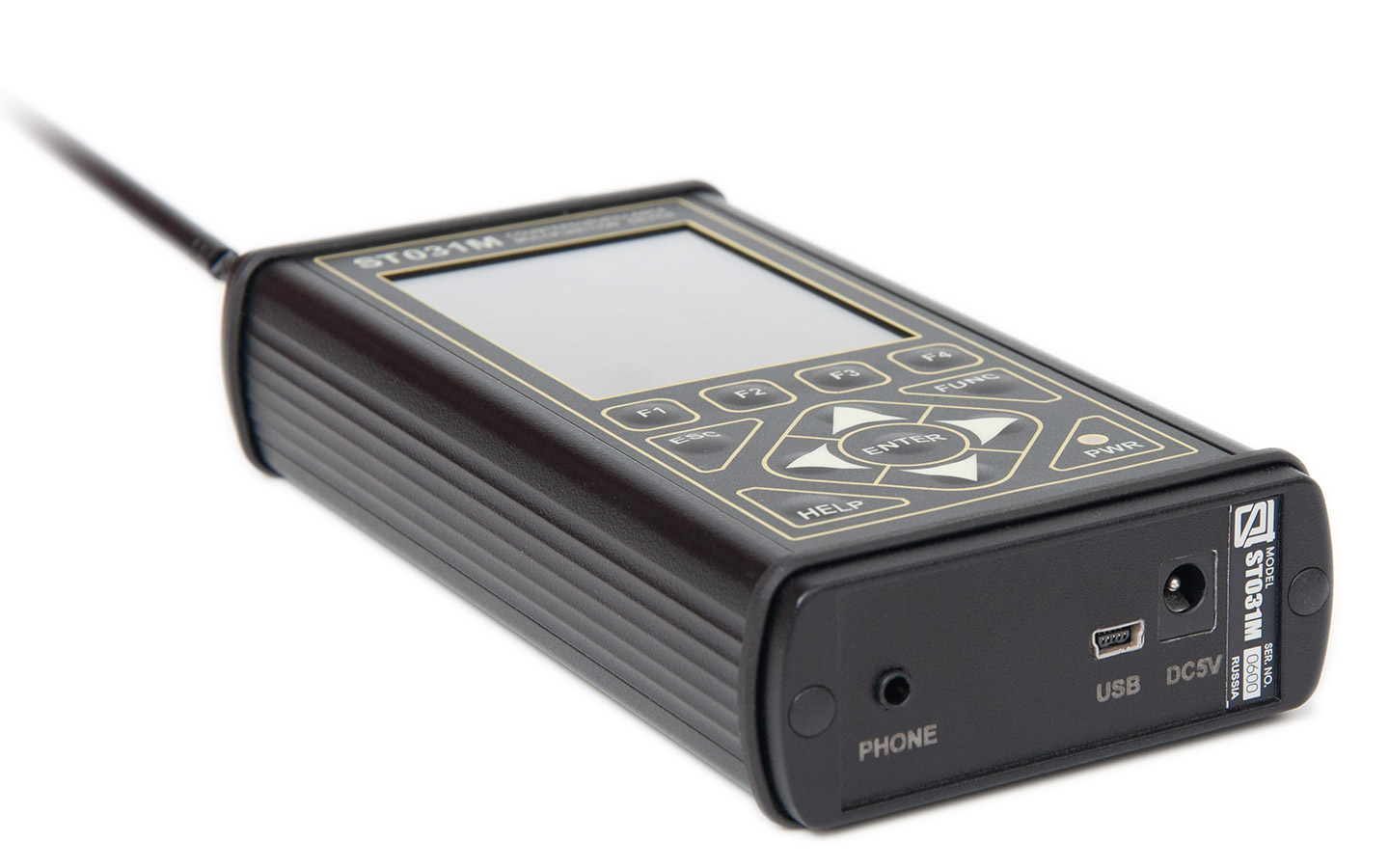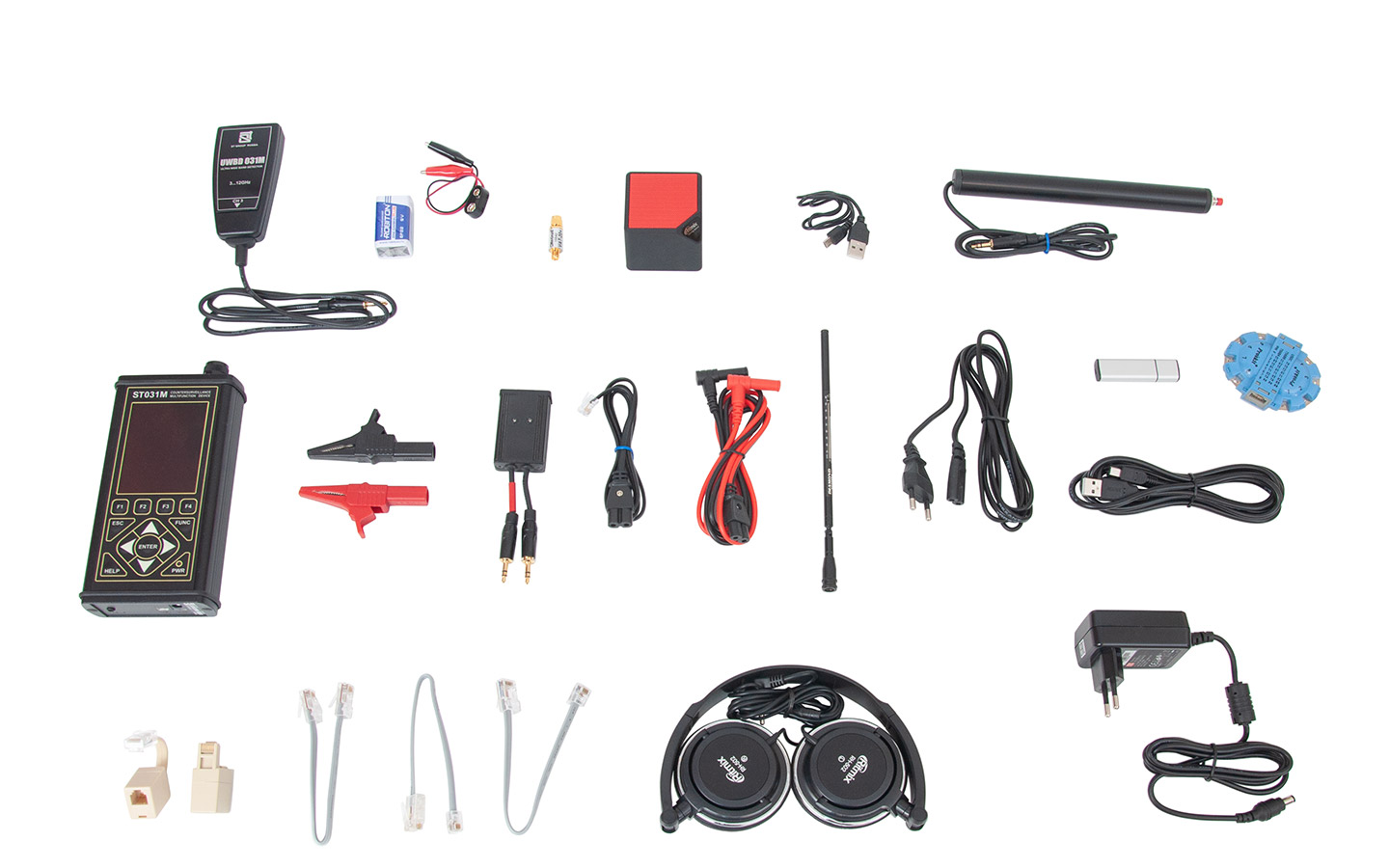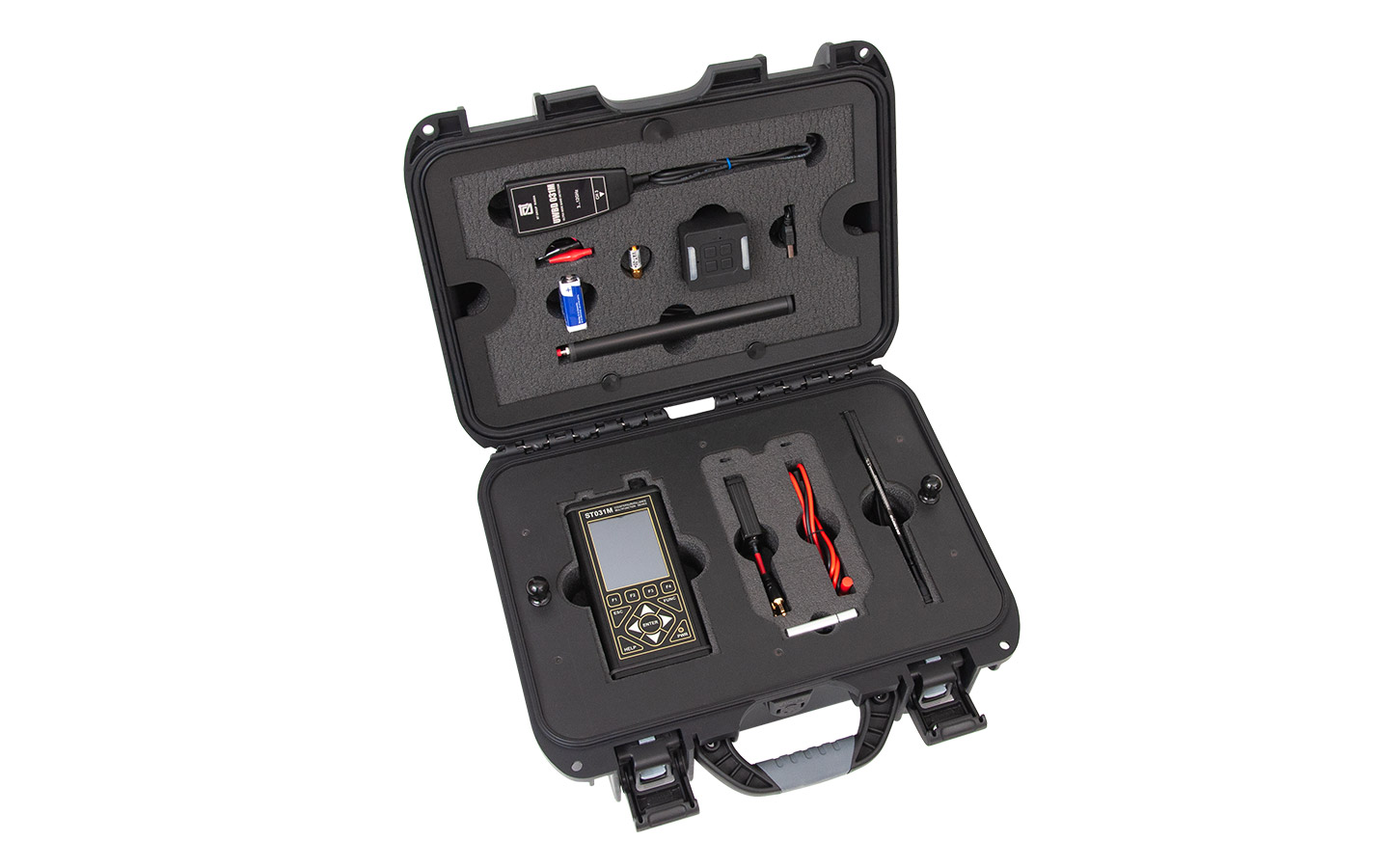 Piranha ST-031M is a new generation multifunctional search device for detection and localization Special Technical Means of Obtaining Secret Information (STMOSI) and for solving other information protection tasks related to information protection technical measures effectiveness evaluation. ST031M is logic continuation of the well-known multipurpose devices "Piranha" series. The device has the best "cost-capabilities" ratio in the entire class of such a devices.
ST-031M Multifunctional Search Device allows us to discover the facts and determine the location of the radio-emitting devices and devices transmitting information over 220V mains, which create a potentially dangerous information leakage channel. These means primarily include the following:
Radio microphones;
Telephone transmitters;
Radio-stethoscopes;
Concealed video cameras equipped with a radio channel for transmission of information;
Technical means or systems for spatial radio frequency radiation;
Beacons of the systems used for moving objects monitoring (e.g. people, transportation means, goods etc.);
Unauthorized radio stations, radio handsets, and also telephones with radio-extension;
Radio modems and digital wireless access systems.
Features:
ST-031M construction, delivery set, technical features and characteristics allow detection of wide range of mostly dangerous STMOSI devices.
Technical possibilities of the device as whole and additional devices allows to find almost all of the most dangerous physical fields used by STMOSI.
Independence from external power supplies allow autonomous operation and removes limitation of device use.
The device allows to investigate the received signal in spectrum analyzer and oscilloscope mode.
The device has a mode of identification for standard digital data transmission channels (GSM, DECT, BLUETOOTH, WIFI and etc.).
Connection to PC allows controlling and information logging directly from computer screen.
Color-LCD display.
The interface of ST 031M is simple and intuitive. Its design took long-term experience of operation of our previous models into account.
Signals detection capabilities:
ST-031M "Piranha" consists of three detection channels, each of which is designed to search for signals in a particular frequency range. Set of antennas, sensors and adapters allows to adapt the device to process search for a variety of eavesdropping devices and information leakage of natural origin.
Identification of digital protocols. Device is able to distinguish between signals from the base station and signals from cellular phones.
Custom, user preset, bands.
Delivery set:
Ultrahigh frequency sensor (UWBD031M).
Conductive wire lines differential generator
Battery (for conductive wire lines differential generator) .
Attenuator.
Test sound emitting device.
Connecting cable of sound emitting device.
Induction converter (Magnetic field sensor).
Main controlling, processing and displaying unit.
"Crocodile" type clamps (2 pcs).
Multipurpose adapter for checking wire lines - BWLC031M.
Cable to connect BWLC031M adapter to telephone lines.
Multipurpose cable to connect BWLC031M adapter to wire lines.
High-frequency telescopic antenna.
Cable to connect BWLC031M adapter to electricity sockets for scanning receiver CH2.
Flash drive with software.
Cable to connect to a PC.
Adapter to connect BWLC031M adapter to the multi-wire cables.
Telephone adapters (2 pieces).
Cable connectors type RG45: 8?4; 8?6; 8?8.
Headphones.
Charger.
Carrying case.
User manual and warranty certificate.
Technical characteristics:
Main unit

Channel 1. Selective HF detector
Input impedance, Ohm
50
Operating frequency range, Mhz
140…4420
Bandwidth, Mhz
1-40
Scanning speed, Ghz/s
40
Irregularity of the frequency response, dB
±5
Minimally detectable signal in the automatic mode, dBm

≤ –65

Dynamic range, dB
50
Demodulation modes
AM, wideband FM
Channel 2. Scanning receiver
Input impedance (symmetrical), Ohm
600
Operating frequency range, Mhz
0,05…140
Bandwidth, Khz
40
Scanning speed, Mhz/s

35

Irregularity of the frequency response, dB
±5
Minimally detectable signal in the automatic mode, dBuV
25
Dynamic range (without attenuator), dB
65
Attenuation of built-in attenuator, dB
20
Demodulation mode
AM, FM
Channel 3. Low-frequency amplifier
Input impedance, kOhm
100
Operating frequency range, Khz
0,025…100
Irregularity of the frequency response, dB
±1
Integral voltage level of noise, dBuV
-109
Amplification ratio, dB
12, 24, 36, 48
Sound path
Frequency range, Hz
300…9000
Volume regulation range, dB
-50…+20
Max power output in the output "PHONE", mW
150
Display
Type of display
LCD-TFT 3,2"
Resolution
240x320
Colour quantity
65000
Power supply
Lithium-polymer battery with a voltage, V
3.7
Power consumption, W
1,2…2,5
Continuous operating time at max. power consumption, hours
>7
Time to charge a fully discharged battery, hours
7
Weight, dimensions
Dimensions of the main unit (length, width, height), mm
175x83x36
Weight of the main unit, kg
0,430
Dimensions of the case (length, width, height), mm
390x310x170
Full weight of the set in case, kg
3,8
Multipurpose adapter for checking wire lines BWLC031M
Maximal allowed voltage in the power line, V
300 AC, DC
Insulation resistance for "input / output", mOhm
>10
In "Channel 2" mode
Input impedance, Ohm
100
Operating frequency range, Khz
0,05…140
Maximal allowed signal level, dBV
-10
In "Channel 3" mode
Input impedance (symmetrical), Ohm
27
Operating frequency range, Khz
0,150…100
Maximal allowed signal level, dBV
10
In-phase signal attenuation, db
>65
Ultrahigh frequency sensor
Operating frequency range, Ghz
3…12
Threshold sensitivity, W/cm2
2*10-10
Polarization
Linear
Directional angle
60…90
Dimensions (length, width, height), mm
100x45x25
Weight, kg
0,07
Cable length
0,95
Induction converter (Magnetic field sensor)
Operating frequency range, Khz
0,07…100
Measuring range of the magnetic field, nT
0,5…2000
Attenuation of a homogeneous field in the diff. mode, dB
>30
Dimensions (length, diameter), mm
205x20
Weight, kg
0,11
Cable length, m
0.95
Test sound emitting device
Flash card slot
microSD
Audio file format
MP3
Speaker
RMS 3W, 150…18000 Hz
Power supply
Li-Ion battery 600 mAh
Continuous operating time, h
3
Charging time, h
3