Lornet STAR 24S 36M 08S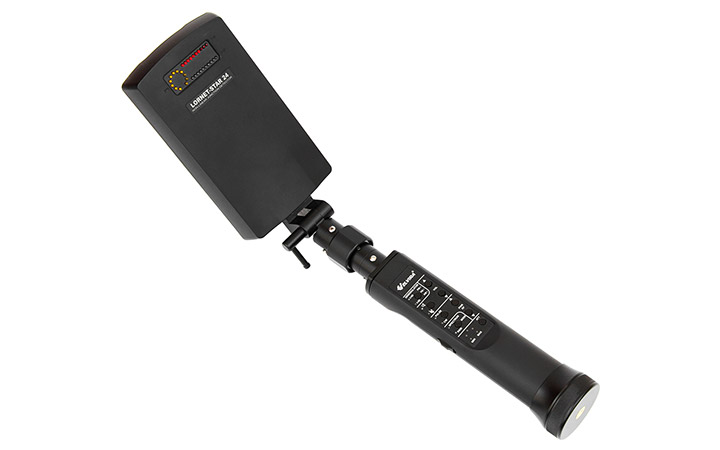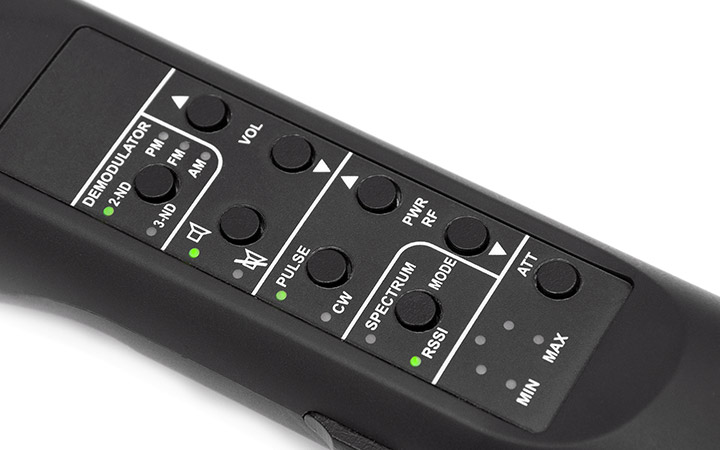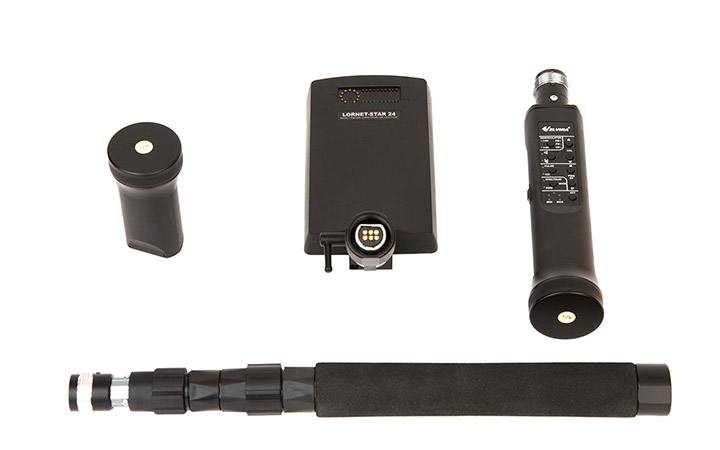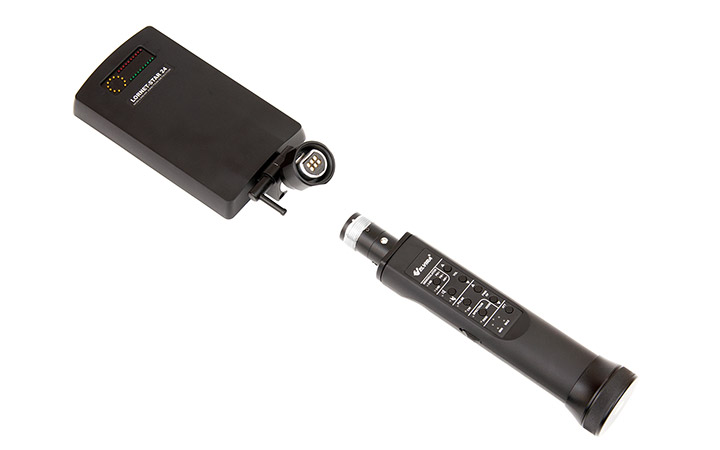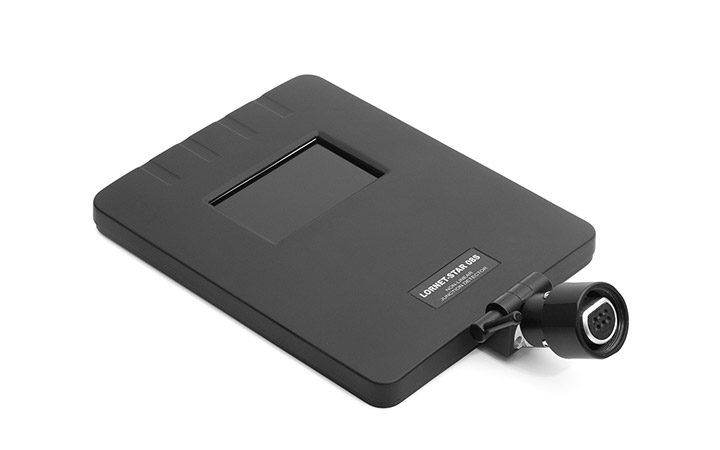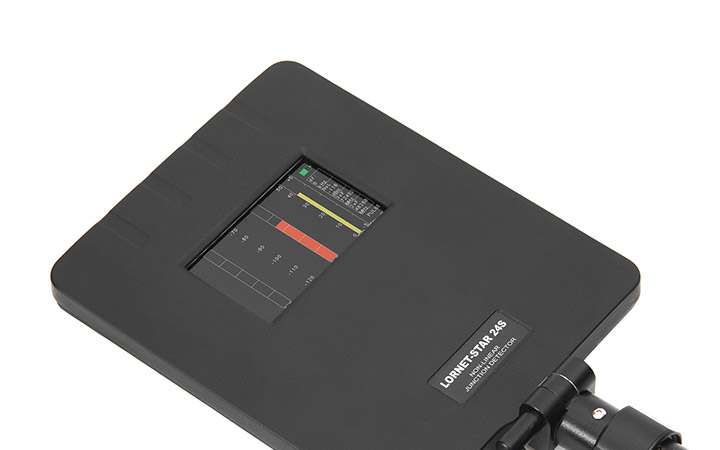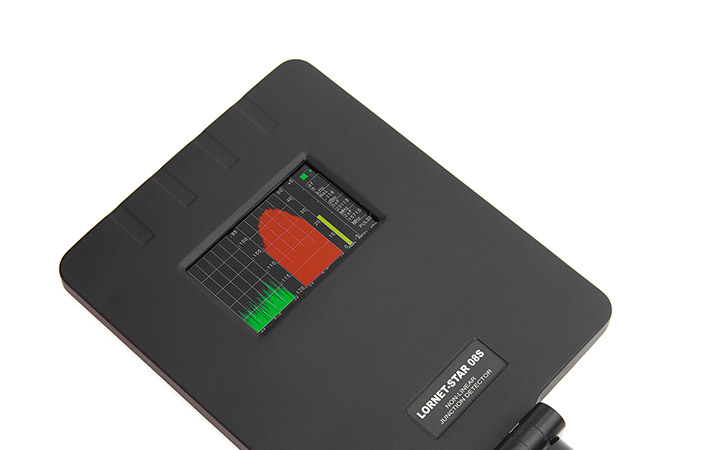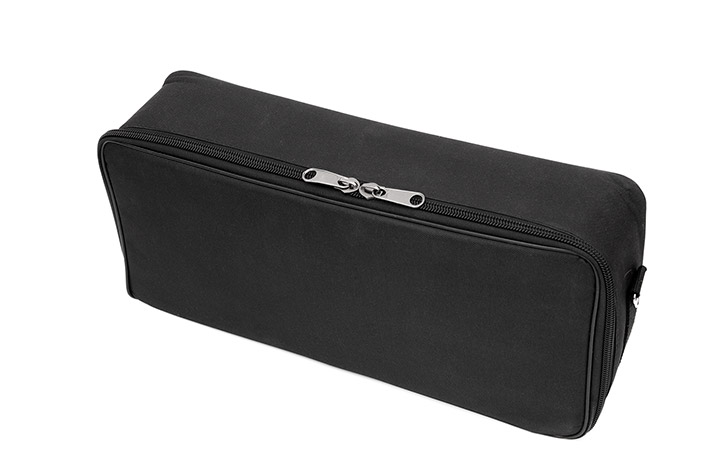 Lornet STAR 24 Control Interface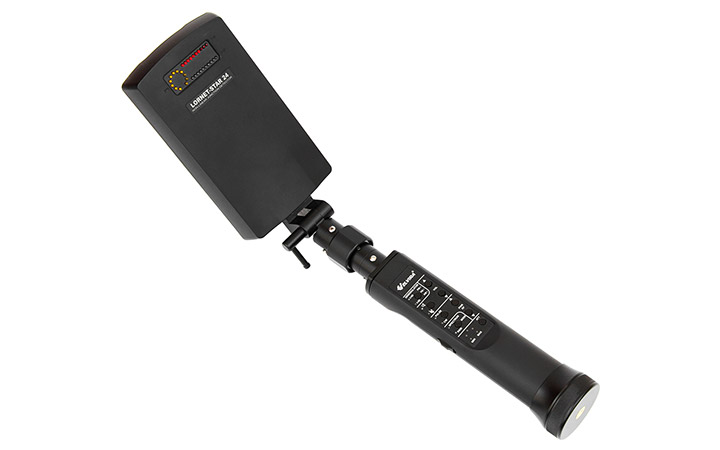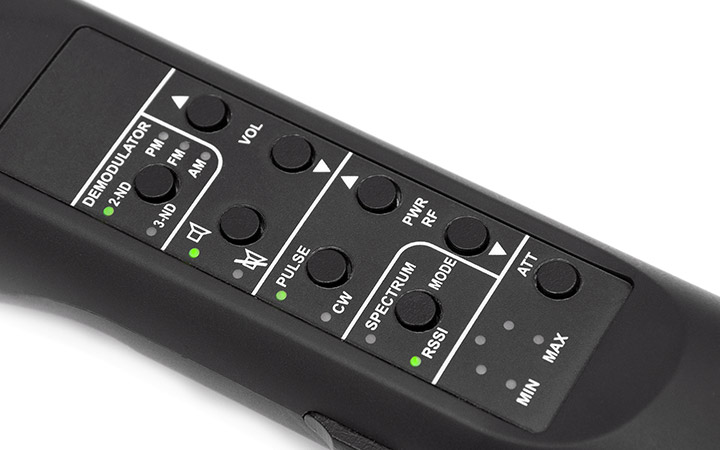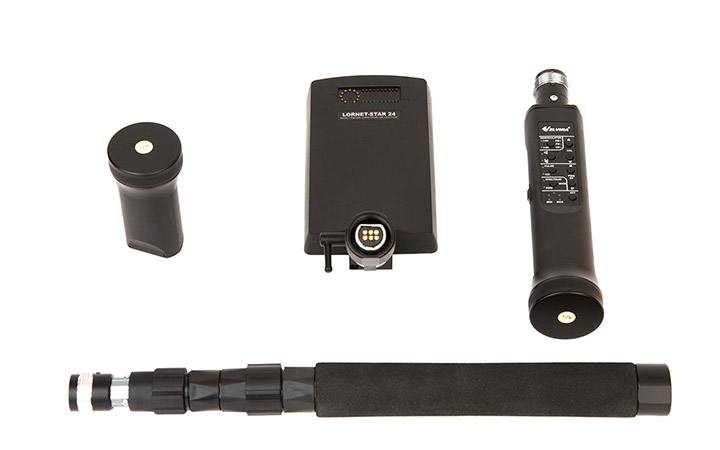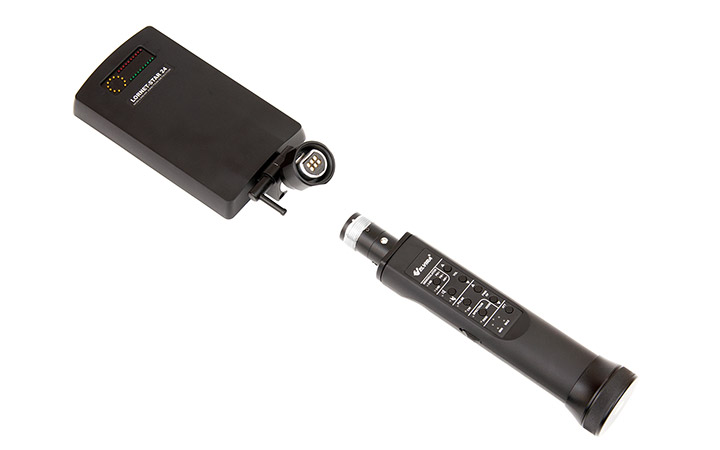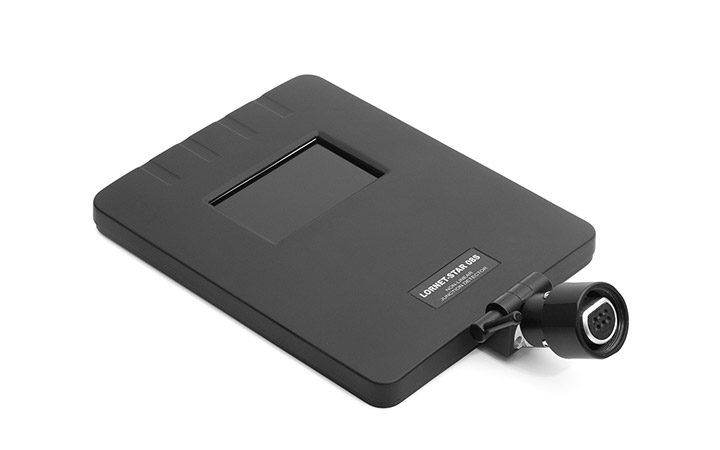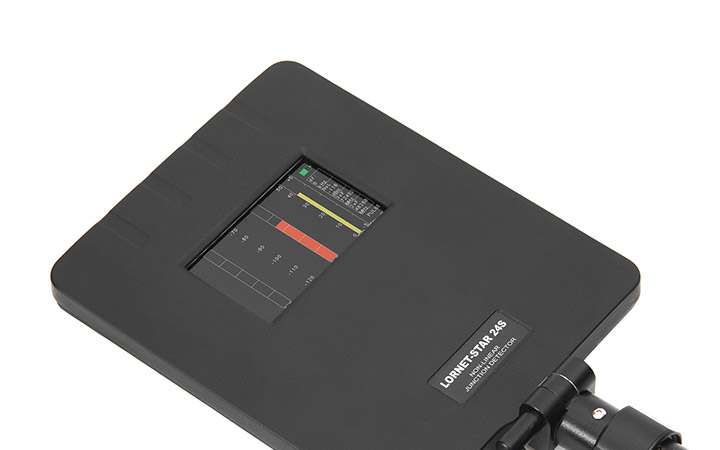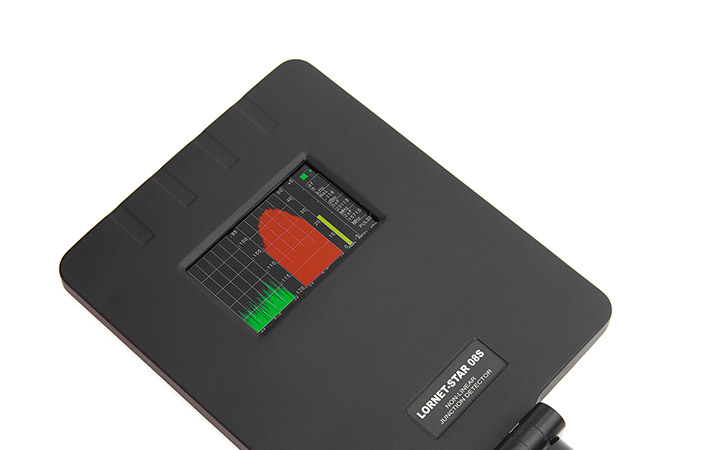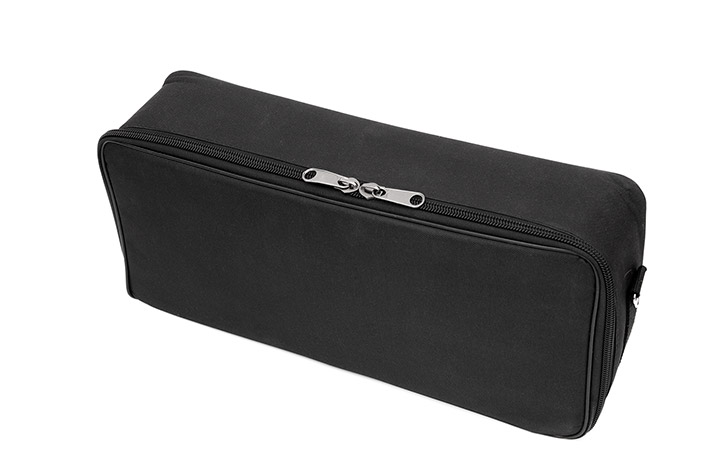 The world only one multifunctional nonlinear detector featuring an integrated spectrum analyzer of 2nd and 3rd harmonics and interchangeable antenna unit of 3 frequency bands: 800 MHz, 2400 MHz and 3600 MHz
Area of application:
Detection of prohibited electronic devices: voice recorders, mobile telephones, SIM-cards, digital memory devices etc.
Detection of improvised explosive devices (IED electronic control systems) in cabin baggage and on the "operator's" body on the background of complex industrial disturbance.
Detection of electronic devices for covert information retrieval.
Features:
Modular construction. Interchangeable antennas with probing signals in 800, 2400 and 3600 MHz bands.
Confident detection of ultraminiaturized electronic targets.
Confident detection of small-sized targets in a wide range of embedding environments (including wet environments).
Lornet STAR is equipped with an automatic system of protection against centered jamming by criterion of a minimum noise in the receiver path of the 2nd harmonic.
Precise spatial discrimination at high search efficiency.
Digital processing of demodulated signal allows it to obtain high sensitivity.
Probing signal types:
Pulse modulation of carrier frequency with high off-duty factor (Pulse).
Continuous radiation of carrier frequency. Pulse modulation with low off-duty factor (CW).
Spectrum analyzer feature.
Lornet STAR models 08S and 24S has LCD display and spectrum analyzer mode of operation. Spectrum analyzer allows to observe spectrum surrounding 2nd and 3rd harmonics for presence of interferences and improves identification of artificial and natural semiconductors.
Delivery set:
Antenna module - 1 pcs.
Options to choose from: 08, 08S, 24, 24S or 36M.
Control interface module - 1 pcs.
Removable telescopic rod -1 pcs.
Replaceable Li-Ion rechargeable battery (12V) - 2 pcs.
Container for battery charging - 1 pcs.
Charger for battery - 1 pcs.
Earphones - 1 pcs.
Users manual - 1 pcs.
Transportation bag - 1 pcs.
Lornet STAR Technical Characteristics:
Antenna model
08
08S
24
24S
36M
Probing signal frequency
800 MHz
800 MHz
2.4 GHz
2.4 GHz
3.6 GHz
Probing signal automatic selection step
200 kHz
200 kHz
2 MHz
2 MHz
13 MHz
Probing signal maximum power
- pulse mode, peak
10 W
18 W
- pulse mode, average
230 mW
112 mW
- continuous mode
300 mW
-
- pulse mode with low off-duty cycle (CW)
-
-
-
-
6W/375mW
Probing signal power manual adjustment range
24 dB
Visual indication
LED
LCD
LED
LCD
LED
Audio indication
built-in speaker and earphones
Operating time from rechargeable batteries
at maximum power (pulse/continuous)
3 hours / 1.5 hour
2.5 hours / 1.5 hour
Lornet STAR dimensions (prepared for operation)
40x20x7
cm
40x20x7
cm
40x12x7
cm
40x20x7
cm
40x20x20
cm
Telescopic rod dimensions (contracted/extended)
45x4x4 cm / 100x4x4 cm
Lornet STAR weigth, not more (prepared for operation)
1 kg
1 kg
0,8 kg
1 kg
1 kg
Telescopic rod weight
200 g
Weight in transportation bag, not more than
3 kg
Operating temperature range
from +5 to +40 ℃